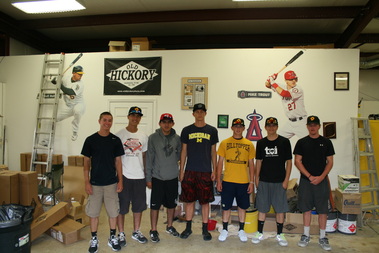 Big Thanks! Goes out to good friend Travis Coppley at Old Hickory Bat Company in Tennessee. This past Thursday Travis opened the doors to their facility in Goodlettsville, TN and gave Team DeMarini Hayes and Team Koutnik a tour of their entire bat company.

The Old Hickory Bat Company provides bats to 200+ Major and Minor League Baseball players and have been well known in the wood bat market for years. Travis took the boys through their facility where the boys got to see each stage of the bat making process and watch some bats being made in each stage.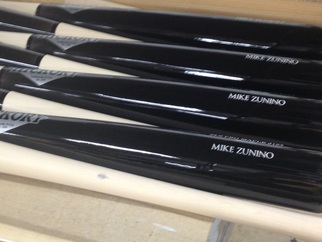 As the boys were watching the shipping process they noticed pro bats being packaged for Mike Zunino and heading out that afternoon. " This was a great opportunity to see Old Hickory bats being made. I met Travis a few years ago and have been swinging Old Hickory for years and love them" said Tyler Halas.

After the tour of the bat making process the boys went into the stock room get get some personal lumber for the next few weeks as they finished up in Nashville and head to Atlanta for the next two weeks.