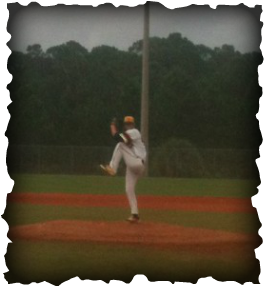 Big League Baseball Academy congratulates DeMarini Hayes 17U player "Jake Esp" from Sugar Grove, IL on his commitment to Villanova University. The 6'5" RHP attends Marmion Academy in Illinois and has been a member of Big League Baseball Academy - DeMarini Hayes National Team for the past 2 years.

"Jake is a big right handed pitcher that does a great job of keeping the ball low in the zone while pitching down hill to his competition. His long frame and easy arm action plays well and he has a great feel for his off-speed pitches" says coach Hayes. Jake has been working with Tampa Rays AA pitching coach RC Lichtenstein in the off season which has helped his game tremendously.

As we start the fall baseball season this weekend, Jake has been selected to play on the Midwest Reds Scout Team coached by Reds Scout Andy Stack. He will participate with the scout team this fall that will play a number of fall events leading up to the Perfect Game World Championships in Jupiter, Florida to conclude the 2014 season.

Coach Hayes adds " Its been fun working with Jake and we look forward to watching him grow on the ball field! Congratulations to Jake and his family on his commitment". Everyone at BLBA is proud of you!