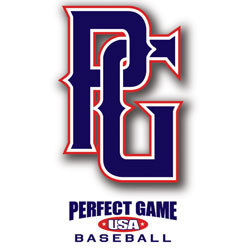 Team DeMarini Hayes opens the Perfect Game WWBA 16U National Championships with a win over Florida Red Sox 16U this afternoon. Offense was too much for the Florida Red Sox in the 9-0 rout. Seven runs in the first three innings allowed Team DeMarini - Hayes to put the game away early.

74th ranked Tennessee commit Ke'Bryan Hayes (2015, Concordia Lutheran, TX) went 1-2 with an RBI for DeMarini. While batting Hayes showed a fluid stroke, good extension, quick bat, a sound hitting approach, aggressive hitting, confidence and a live bat. Hayes also pitched 5 innings, allowing 2 hits and no runs with 5 strikeouts. His fastball peaked at 87mph. While pitching he showed control on both sides of the plate, short arm action, smooth delivery, good hip rotation and a good fastball. He competes on the mound, works fast and attacks hitters.

126th ranked Troy Alexander (2015, Ridgepoint, TX) went 1-3 with 2 RBI's and a triple for DeMarini and 157th ranked Tennessee commit Tyler Halas (2015, St. Rita of Cascia, IL) went 2-3 with 2 RBI's and a double. Alexander showed a good eye, patient hitting, a power approach at the plate and lift in his swing. Jason Sullivan (2015, St. Francis, IL) went 1-2 with an RBI as well.