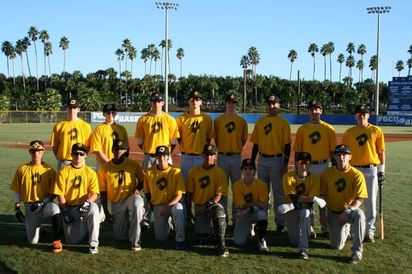 Big League Baseball Academy would like to congratulate "Jason Sullivan" class of 2015, St. Francis HS on his recent commit to Central Michigan. The (IF/P) is a two way talent from Bartlett, IL and was a member of the Big League Baseball Academy - DeMarini Hayes 2013 National Team before moving over the the DeMarini Team based out of Illinois for the 2014 season.

"I'm excited for Jason and his commitment to Central Michigan University! Jason is a hard working player and his dedication to the game both on and off the field shows. Central Michigan is getting a hardworking kid that will be one of the first players at the park and last to leave" Says former coach Charlie Hayes.

Everyone at BLBA is excited for you and looks forward to following your progress!